Grunka Munka wins with Collidalot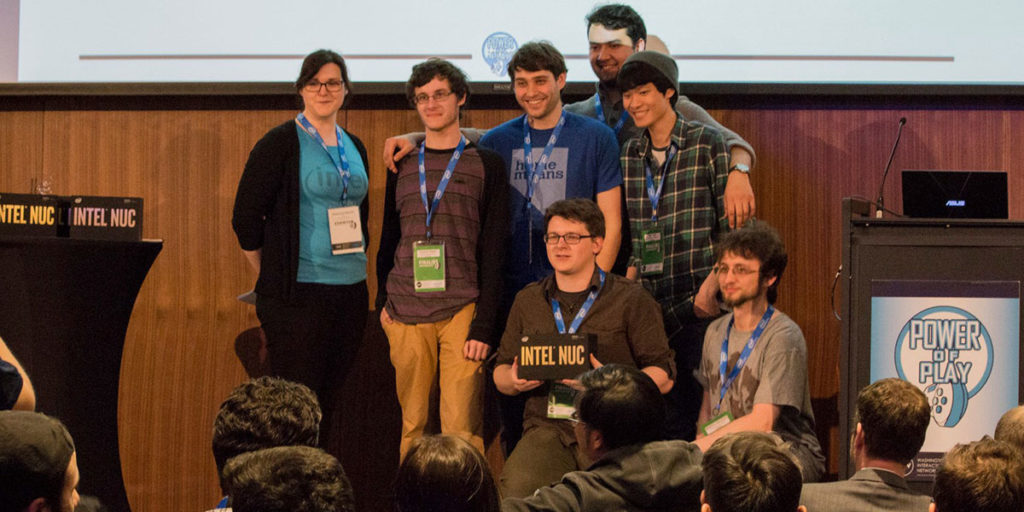 On April 26th, the student team from Grunka Munka Games and their game Collidalot, won the IntelSoftware Audience Choice Award for best game at the Seattle Indie Games Competition hosted by Washington Interactive Network's Power of Play conference held at the Meydenbauer Center in Bellevue WA. All of the students that make up the team at Grunka Munka are in the second year of instruction at AIE.
Collidalot has been featured at iFEST, and PAX West. The Audience Choice Award helped Grunka Munka and Collidalot break into the indie game development scene in the Seattle area.
Great job Grunka Munka Games!