Art Institute Seattle Displacement Info Sessions
If you are a displaced Art Institute student, please take note that the Academy of Interactive Entertainment Seattle Campus offers learning track towards careers in the following:
We are aware that every person's situation is different, and there are several pathways into the industry. The Academy has over 20 years of worldwide industry non-profit education experience and dedicated partnerships with studios in the film and video game industry.
Our placement rates show that we take your future seriously. Just as our students have dedicated themselves to learning their craft at the Academy, we dedicate ourselves in making sure our grads lead successful and fulfilling careers.
The classroom learning environment is modeled how an animation or game studio is run, with an industry expert as your instructor.
To stay current, we host weekly Q&A sessions with industry experts to speak on a range of topics all year round, and our curriculum is backed by our Advisory Committee, who are leaders in their respective fields.
The Student Experience
"My favorite experience so far has been our final film. I'm enjoying working as a team and getting a feel for what a studio is like to work in. It's been a great opportunity for me to develop skills and get a better idea what I plan to do with my career."
Nancy Perrin, 2nd Year 3D Animation & VFX for Film
"It was good to learn what it is like to work for a client as part of a team. Getting the chance to work all day on one project is so much nicer than going between a few different classes every day. It lets you really dig in and get your work done."
Andy Burt, 2nd Year 3D Animation & VFX for Film
"With wonderful teachers that are always pushing me to learn more. More than anything, the atmosphere at the Academy has been astounding. I've been able to work best when surrounded by my peers who make me feel as though it's okay to not understand something."
Aiden Hilsen, Game Art & Animation
"The casual atmosphere facilitates discussion with faculty. Having access to Cami's network and her facilitation of communication between students and potential employers opens opportunities that I would not have otherwise. I'm not sure if there are other non-profit trade schools that cater to artists - such institutions are very uncommon and ought to be treasured."
Corwin Waldron, Game Art & Animation
"The Academy has given me opportunity that I would not have had otherwise, the location is great, and Cami is always providing opportunities for industry meetups. It can be scary to talk with veterans in the industry, but just being yourself and being willing to open up can get you some amazing feedback and connections."
Talon Grijalva, Game Art & Animation
Read more about what our alumni are saying about us and learn their stories.
Questions? We're here to help.
We advocate a work/life balance while you study at the Academy. Class is held 2.5 days a week for both first and second-year students, and everyone has equal opportunity to participate in local and globally-recognized industry events.
All students benefit from a low tuition rate, and for those who are not native to Washington, there is no out of state tuition increase.
All are welcome to a tour of the college during our regular hours of operation: 8:30am-6pm. We are located in a creative community at the Seattle Center in the Armory building on the 4th floor.
If you would like to see if the Academy could be a fit for you, please contact one of the following coordinators below. We are here to help discuss your options: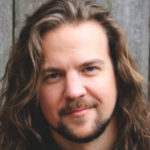 About the Author: Ian Rich
(Communications Coordinator) Seattle Campus
Ian Rich is an established gaming-focused technical artist himself, he completely understands what the next generation of industry professionals want to learn. Prior to AIE, Ian has taught Game Art and Game Programming skills to high school students at the Skills Center in Ballard. When he's not meeting new students, he creates games on the side, takes care of his awesome mane, and works full-time being the world's coolest dad.
About the Author: Lizz Rizzo - Digital Marketing Coordinator, Seattle & Lafayette
Lizz Rizzo is the Digital Marketing Coordinator at the Academy of Interactive Entertainment for both the Seattle and Lafayette campus. She has wrote for multiple video game press sites for several years, and has shipped 6 titles in the video game industry. During her leisure time, Lizz enjoys spending time with her pets, swimming, and jamming with her band.

Tarrance Tucker - Communications Coordinator - Seattle Campus
Tarrance Tucker is part of the admissions team at AIE Seattle. His role at AIE is to spread the word about the Academy of Interactive Entertainment by going to events, conventions, festivals and meetups. When he's not on the road, Tarrance enjoys family trips to Maui, watching sports, playing games with his kids, and giving everyone world-class, enthusiastic high-fives.
If you would like to directly speak with one of us by phone, please contact:
206-428-6350