AIE Student Placement Specialist Honored in Game Advocacy's 50 Over 50 List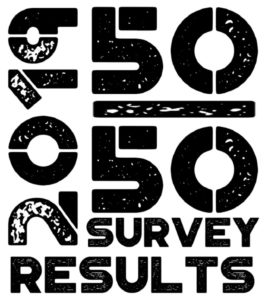 Cami Smith, our specialist in Industry Relations and Student Placement, has been honored in Game Advocacy's 50 Over 50 list.
Originally created by the former IGDA executive director, Kate Edwards, the 50 Over 50 list takes a stand on ageism in the video game industry.
"For this initial, experimental project, a Google form was created that asked recipients to nominate game creators and those who are still active in the industry in some capacity (advisory, consulting, education, etc.) and are over 50 years old. The form was distributed widely via various social media networks for 5 weeks in February and early March 2018. Once the nominations concluded, the submitted names were collated and ranked on the number of duplicate nominations received, in order to establish a cut-off point for the top 50 nominations." - Game Advocacy
Featured among the list are industry veterans and video game industry contributors, such as Hideo Kojima and Gabe Newell. We are so proud of Cami and to have her part of the AIE USA team.
Cami has definitely earned her recognition for her contributions to this industry throughout the years, and is revered among 49 other amazing professionals in the field.
Congratulations, Cami, you are our star in helping launch successful careers for students and alumni - and we are lucky to have you!