Global Game Jam Next 2019
About Global Game Jam Next
The Academy of Interactive Entertainment and the Pacific Science Center will be partnering up once again for Global Game Jam Next 2019!
Global Game Jam Next will be kicking off July 29th at the Academy of Interactive Entertainment. Located on the 4th floor of Seattle Center, the video game and VFX college will be opening its studios to welcome young jammers to learn how to create their own game. Jammers will be divided into teams and will apply the skills they learn from AIE instructors. The game jam will start off with two intensive learning days, with the rest of the time dedicated for jamming.
The Pacific Science Center will be closing the week with presentations at their virtual reality lab inside Building 4.
For a comprehensive schedule of times and duration, please visit this page.
To reserve your seat, please click here to sign up using the form on this page by July 26th, 2019.
If you are interested in learning more about Global Game Jam Next, you are more than welcome to reach out to the point of contacts below.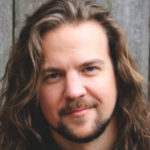 About the Author: Ian Rich
(Communications Coordinator) Seattle Campus
Ian Rich is an established gaming-focused technical artist himself, he completely understands what the next generation of industry professionals want to learn. Prior to AIE, Ian has taught Game Art and Game Programming skills to high school students at the Skills Center in Ballard. When he's not meeting new students, he creates games on the side, takes care of his awesome mane, and works full-time being the world's coolest dad.