Education and Games Industry Breakout
Foundry10, Seattle EdTech and Indie Game Developers Association (IGDA) partner up for Education and Games Industry Breakout, which took place on Monday February 25th, 2019 with our generous hosts at the Pacific Science Center.
Our Industry Relations Specialist, Cami Smith and James Flatmo, our Game Design & Production instructor were invited to speak on bridging the gap between video games and education. To start off the evening, Cami Smith joined Dan Dixon (Universe Sandbox), Jessica Pilsner (Renton Prep Christian School), Mark Deloura (ex-Senior Advisor for the White House Office of Science and Technology, Executive Director at Level Up Games), and Melissa Ritchie (Seattle High School Instructor) on the stage to take part of a panel, discussing the status and future of games and education. Following the panel, James Flatmo delivered the first breakout of the evening on gamification, a snippet piece of his TEDx talk: Educationarticles Isn't a Game, but Maybe It Should Be.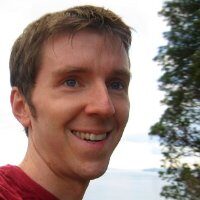 Dan Dixon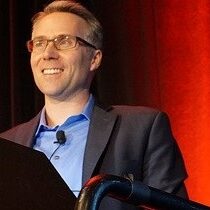 Mark Deloura
Following James' breakout session, was Making Games with Edu (Jakub Kasztalski), Design Pattern for Indirect Education (Jay Schneider), Teaching Tabletop Design to Students (Nate Heiss), Games Curriculum/Lesson Plans (Liz Hollerman), Doing Research with Games (Mike Scanlon), From Concept to Production (Marianna Vallejo), Card Gaming Systems and Environments (Glenn Jones), Rapid Prototyping (Sonya Wolfman) and Design Prototyping (Emma Larkins).
"Whether exploring branching narrative structures, getting hands-on with physics, or practicing design concepts, games and game design hold immense potential for facilitating learning in youth today. However, there are not many places for educators and game industry professionals to connect on the best ways to bring these principles into the classroom.
Foundry10, The International Game Developers Association, and Seattle Education Technology are partnering on an event designed to bring educators and game industry professionals from all around the greater Seattle area together for a night of networking, lightning talks, game demos, and breakout sessions. The goal of this event is to facilitate meaningful conversations and sharing of knowledge across industries for the ultimate benefit of real students."
You can find more information regarding the Education and Games Industry Breakout event here.
About the Author: Jim Flatmo - Game Design Instructor, Seattle campus
With decades of education experience, he is a staunch advocate for gamification in education, and has been a featured TEDxTalk speaker for topic: Education Isn't a Game - But Maybe it Should Be. During his leisure time, Jim is a LARP enthusiast and a fan of all things Apple.