Harry Teasley
Game Art Instructor, Seattle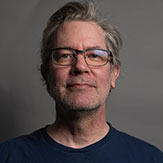 Harry Teasley graduated from Maryland Institute College of Art, covered in charcoal and oil paint, back when the Earth's crust was still doughy. He somehow landed a job at Microprose Software as an associate artist working on computers, where his boss said, "We'll teach you the computer part, we need people who can draw and paint." His first game was Sid Meier's Civilization.
In his 30 year career since then, he worked as a Production Artist and Art Director at several companies, on games like Half-Life, Lord of the Rings Online, and Magic Arena. His favorite aspect of being an Art Director was mentoring junior artists, so he decided to stop bothering with the other bits, and joined the AIE faculty, to make the best part of his job the only part of his job.
He lives with his wife and daughters in a house dominated by two ridiculous dogs. When he's not out shooting one of his too-many cameras, he spends his time thinking about cleaning out the garage someday, and getting chewed on by an adorably destructive bulldog puppy.
Adam Folse
3D Animation & VFX Instructor, Lafayette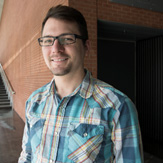 Adam is a visual effects compositor and 3D animator with a strong passion for game development. He has worked on many big movie titles including Harry Potter and the Deathly Hallows, Men in Black 3, Looper, and The Conjuring.
A New Orleans Native, Adam has been brought up in the arts his entire life. He attended NOCCA throughout high school and went on to get his BFA in 3D animation at the University of Lafayette. He has a strong foundation in the traditional arts and uses his training in his daily lectures.
Adam also is the lead animator and co-owner of Wisp Entertainment, an independent game studio based in Lafayette Louisiana. His team is currently in production of their first major title "Attack On Kitten."
Adam loves sharing his knowledge and experiences with anyone willing to learn. He believes that with enough practice and attention to detail anyone can learn proper 3D animation and visual effects techniques.
Donald Gremillion II
Art and Animation Instructor, Lafayette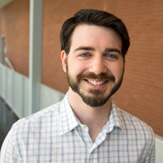 Donald Gremillion II is a CG Artist who has over 8 years of professional experience in his field. He has worked on several interactive virtual reality applications, mobile games, music videos, industrial animations, and feature films, including Secretariat and Harry Potter and the Deathly Hallows.
Donald was born in Lafayette, Louisiana. Upon graduating with his BFA from the University of Louisiana at Lafayette in 2009, Donald has strived to continue improving his artistic skills and knowledge throughout his personal and professional life.
Donald hopes to continue to improve his own skills, as well as help others with their own creative endeavors.
Misty Loreen
Art and Animation Instructor, Seattle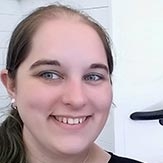 Misty Loreen is a character rigger and 2D/3D animator with over 5 years of professional experience in both PC, console and mobile game development.
Misty has a B.F.A. in Game Art Design and has worked on various mobile games and tools such as The Handy Art Reference Tool, as well as larger projects such as Age of Empires Online and Project Spark.
Complimenting her game development skills is Misty's expertise in ceramics, sculpting, costume design, leather working and chainmail.
Sean Adams
Game Art & Animation Instructor, Lafayette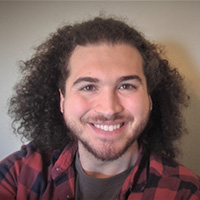 Sean is a 2D/3D animator with 6+ years working as a freelance artist in multiple mediums. He has worked on projects such as "Do U Want it? A Papa Grows Funk Documentary", as well as with local creators and businesses.
Sean has lived in Louisiana all his life, getting his BFA from the University of Louisiana at Lafayette in 2018. After school, he worked on applying his passion for art to learn new skills and find where his efforts can be useful. Since then, Sean has worked towards developing his talents in game design and 3D art development in hopes to teach new techniques to students starting their creative journey.
Ian Rich
Skills Center Instructor, Seattle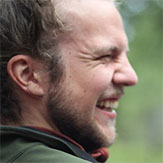 Ian is an artist and programmer who loves all forms of audiovisual interactive art. After getting his BA in Studio Art, he moved on to work in graphic design, video production, and event production. Wanting to shift careers, he attended AIE Seattle for Game Programming studies.
Ian currently enjoys teaching programming and 3D art to high-schoolers in AIE's "Skills Center" program, and is the Tech Artist / Audio Director for an independent game project.
When he's not busy studying new software, Ian likes to watch a lot of movies and cook food. He's also trying to improve his jump roping skills, "the first step towards becoming a ninja" he will tell you.
Terry Nguyen
Programming Instructor, Seattle
Terry is one of many secret wizards of the modern age. His first act of magic occurred at the age of seven when he cast an incantation that led to the creation of a handful of colorful letters on a web browser. He has since continued to travel across the digital sea in hopes of parchments and treasures that would aid him in the creation of newer and more exciting tools of experiences.
By day, Terry serves as the Assistant Programming Instructor at the AIE. His duties include putting out figurative fires on student projects, sharing solutions to interesting problems, and actively professing his love for source control solutions (Git is life). A wealth of knowledge and experience with mobile development as well as general engine experience with Unity3D and Unreal Engine 4 work well to supplement his ability to advise and propose solutions to practical problems in the classroom. Students are keen to query his knowledge to hear some insights on engineering efforts or test his aptitude for first person shooters in a game of Reflex or Team Fortress 2.
Terry graduated from the Academy of Interactive Entertainment with an Advanced Diploma in Game Development Specializing in Game Programming. He has also performed some contract work with other development firms and continues to work on Vextar, a first person shooty disk game with some alumni from the AIE.
Van Phelan
Programming Instructor, Lafayette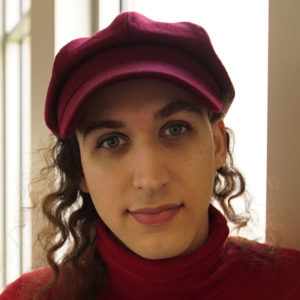 Van Phelan is a programmer and game designer who has been exploring game development their whole life. Originating in New Orleans, Van went on to attend and graduate from the University of Louisiana at Lafayette, receiving a BS in Computer Science with a concentration in Game Design and Development.
After graduating, Van co-founded independent game studio Wisp Entertainment, where they are the lead programmer and designer for The Legend of Excalipurr. Van is passionate about game development and looks to inspire others by sharing that passion
Lodis Perkins
Game Programing Instructor, Lafayette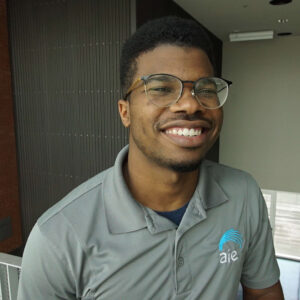 Lodis Perkins is a programmer with a passion for game design and development. He was the lead programmer and designer for the "Assault on Temporia," and the AI programmer for "First Frost."
After growing up in New Orleans, Lodis graduated from the Academy of Interactive Entertainment with an Associate of Occupational Studies in Game Programming. While at AIE he was a Teacher's Assistance with first year students and knew his passion was not just in game development, but in helping others grow their own skills to become programmers by teaching.
Lodis is always working on improving his skills and is excited to see his AIE students flourish in their own respects.
Vic Bonilla
3D Animation and VFX for Film Instructor, Seattle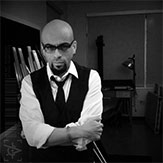 Vic's journey began with an old Commodore 64 where he played his first digital RPG: Questron by Strategic Simulations. From there digital media was in his blood from arcades to filmmaking with his dad's ancient camcorder and film photography. Not long after high school he took residence in Chicago and attended the prestigious 150 year old School of the Art Institute of Chicago (SAIC) and earned a BFA in Fine Arts with Technology Focus. Thus began his 25 year career in the industry.
Vic has worked in every aspect of the industry from prototype to marketing to cinematic post production. He has over 25 game titles under his belt and owns an indie studio where he helps other studios across the country with game art needs. He continues to work in professional photography and is on the Board of Directors for Copious Love, a non-profit theater company.
He is the resident anti-villain and VFX Instructor at the Academy of Interactive Entertainment's Seattle Campus teaching the latest generation of game developers and filmmakers.