Our Lafayette, LA campus is located in the Acadiana region, the heart of Cajun and Creole French Louisiana. Our campus is housed in the Louisiana Immersive Technologies Enterprise (LITE) building adjacent to the University of Louisiana at Lafayette. LITE is a 3D immersive visualization and high-performance computing resource center, hosting clients in commercial industry, government and university sectors. AIE's partnership with the Opportunity Machine (OM) and the Lafayette Economic Development Authority (LEDA) gives us the opportunity to give more life to the growing digital media industry in Lafayette.
Lafayette, is affectionately known as the "Hub-City" of Acadiana. It offers the essential elements needed to ensure the growth and development of its business community and culture. Lafayette is set apart by its strategic location, a world-class workforce, a pro-business climate, and an unmatched quality of life. These attributes, complemented by a high-tech infrastructure and quality real estate, make Lafayette a unique place to live, work, play and do business. Lafayette is a place with an economic landscape as rich as its cultural roots.
Acadiana has become a beacon for businesses both large and small, due in no small measure to the support provided by LEDA. This organization works with businesses as they make decisions to start, expand or relocate to Lafayette, Louisiana, and the surrounding communities. Through innovative collaborations with business, government and education, LEDA strives to grow the community's business base for future development and diversification.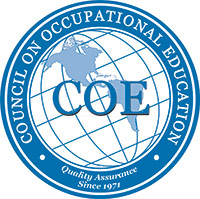 The AIE Lafayette campus is accredited by the Commission of the Council on Occupational Education. Council on Occupational Education, 7840 Roswell Road, Building 300, Suite 325, Atlanta, GA 30350, Telephone: 770-396-3898 / FAX: 770-396-3790 www.council.org
AIE Sydney campus is located here:
Lafayette campus is located in LITE, Louisiana Immersive Technologies Enterprise @ 537 Cajundome Boulevard, Suite 211, Lafayette, LA 70506.
With its diverse culture, world-famous cuisine and vibrant history, Lafayette is truly a unique city that offers endless opportunities for students to immerse themselves in. With local area attractions like Vermilionville, Acadian Village, Lafayette Natural History Museum, Acadiana Center for the Arts, University Art Museum and the Avery Island Tabasco factory, Lafayette and Acadiana offer something for everyone! Named "Tastiest Town in the South" by Southern Living Magazine, Lafayette boasts one-of-a-kind cuisine with restaurants such as Blue Dog Café, Jolie's, The French Press and Prejean's offering Cajun and Creole-style dishes that will send your taste buds on a thrill ride!
Lafayette is home to some of the best music festivals in the world such as Festival Internationale de Louisiane, Festivals Acadiens, Latin Music Festival and other events like Downtown Alive, Rhythms on the River and Bach Lunch. Festivals play a key role in the area's culture and diversity with different festivals happening in the area almost every weekend!
(337) 456-1848

(337) 232-0790

 fax
uscampus@aie.edu.au
Facebook